Dr. F. Bobby Atkins - Senior Pastor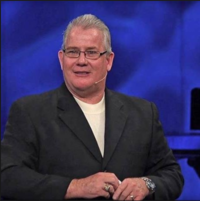 Dr. F. Bobby Atkins, affectionately known as Pastor Bobby, is the founding pastor of Truth Tabernacle of Praise (TToP). This selfless mighty man of God oversees a racially diverse, multi-cultural, Spirit-filled church in Stone Mountain, GA. From the pulpit, Pastor Bobby has often reflected on the two greatest days of his life.
The greatest day in Pastor Bobby's life occurred on October 21st 1980, when he was gloriously saved at the Central Baptist Church, Hixon, TN. There, under the ministry of Dr. Ron Philips, he was also called to preach and ordained into the Gospel Ministry.
The second greatest day in Pastor Bobby's life occurred on August 29th 1975 when he was married to TToP's First Lady, Marie. Over the last 45 years, Bobby and Marie Atkins have been blessed to raise three wonderful children and spoil five fabulous grandchildren!
Over the years, Pastor Bobby has been privileged to pastor six churches and has preached extensively across the United States and around the world. Internationally, he has pierced the darkness and advanced the Kingdom of God in the Bush of Malawi, Mozambique, Tanzania, Zambia, Botswana, Johannesburg, China, Greece and Turkey. Most recently, Pastor Bobby has TToP partnered with Association Missions of Faith Ministries spreading the Gospel down the Amazon River.