Food Distribution Ministry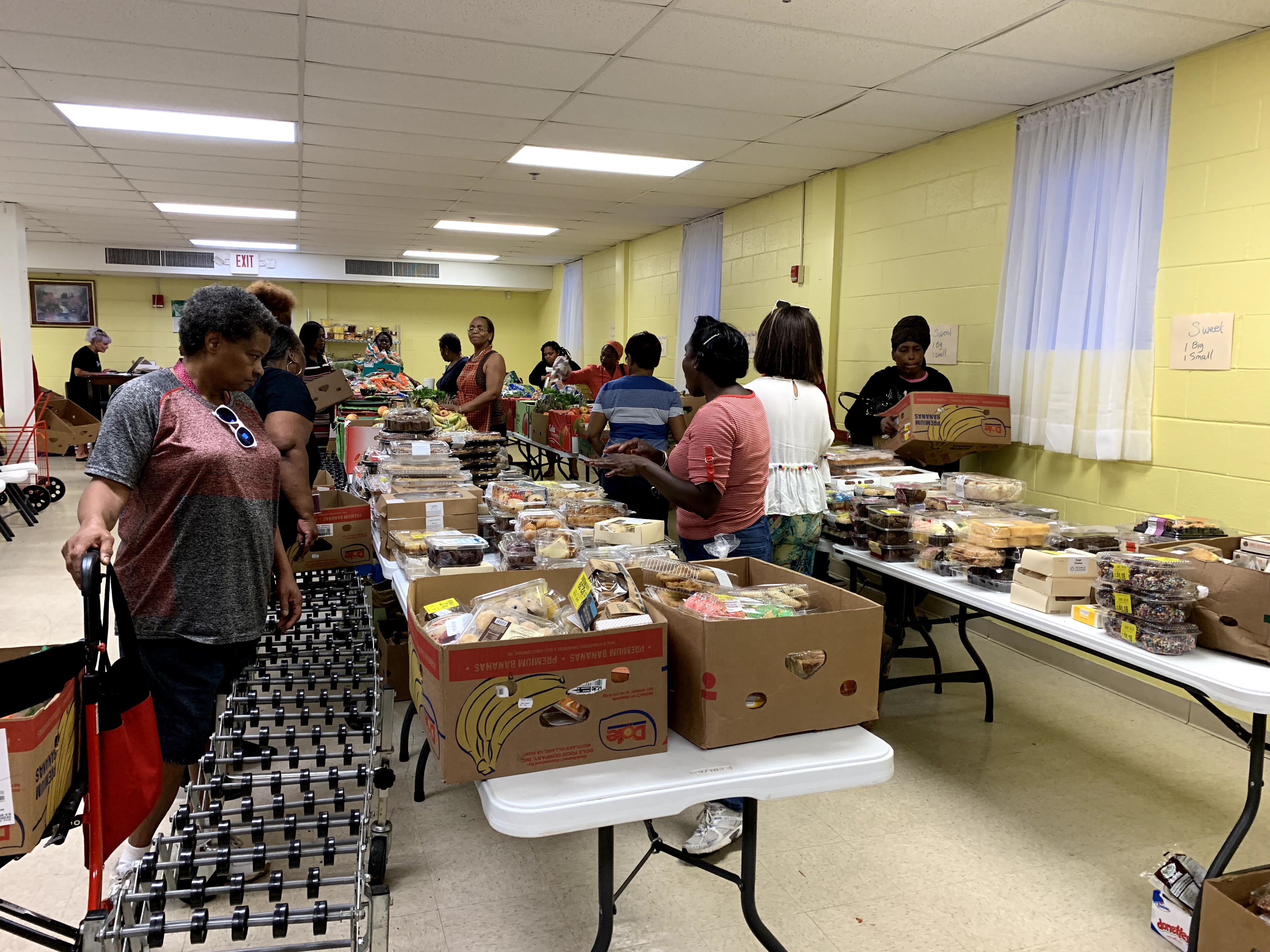 Food Distribution Ministry
Through a partnership with Feed America, Truth Tabernacle of Praise (TToP) feeds more than250 families per week every Wednesday. Each of the 250 boxes of food is filled with fruits, vegetables, breads, pastries, liquid foods, dry goods and meats. The 250 families serviced account for over 1500 individuals who may otherwise go without decent daily meals.
Throughout the week, the dedicated Believers of the Food Distribution Ministry pick up donations from the Atlanta Food Bank, Sam's, Walmart, Publix and Sprouts. Those donations, comprised of over 12,000 lbs. of groceries, are transported in a refrigerated cargo truck, set up in the fellowship hall and given away to any and all who come, free of any charge.
During this COVID 19 season, we distribute this food every Wednesday from 10:30am until the food is gone utilizing a drive-through loading process.
During a normal season, Wednesday evenings at TToP are focused on feeding the body and the Spirit. When we return to a normal season, our doors open at 5:00 pm for our Free Homecooked Agape meal. This delicious hot meal served in our Fellowship Hall is always something special. It is free and available to all who come and wish to have dinner while enjoying fellowship. Wednesday Worship service begins at 6:30 pm with songs of praise followed by teaching of the Word by our Sr. Pastor, Dr. F. Bobby Atkins. Food distribution follows Worship Service.
Come and be a part of this growing ministry. Volunteers are welcomed and needed in the following areas:
Food Station Servers—Responsible for sharing an encouraging word with guests and rationing out food goods.
Guest helpers—Responsible for helping elderly or needy guests carry their box thru the food line.
General helpers— Assist with handling of supplies, removal & disposal of food boxes and overall cleanliness
If you would like to give a donation to help with maintenance of equipment and supplies please click the Give Online button to the right and select Food Distribution prior to inputting your donation.